Upcoming Events
In 2022, Samuel is travelling to towns in Victoria & NSW asking individuals & businesses to join him in his commitment to improving access to life-saving cancer treatment for ALL cancer patients, regardless of income, or where they are based. Love Your Sister has a big plan to meet the rapidly increasing demand from Australian cancer patients for 'Precision' cancer treatment journeys. Samuel is desperate for access to genomic testing, and the clinical research program for treatment that follows, to finally become a reality for cancer patients from all over the country.
Click here for the full events list and details.
An Evening with Samuel Johnson is a rare opportunity to hear Samuel combine real-life stories and filmed pieces to reflect on the people and events that inspire him, and some behind-the-scenes insights about the challenges and triumphs of his journey with his charity, Love Your Sister.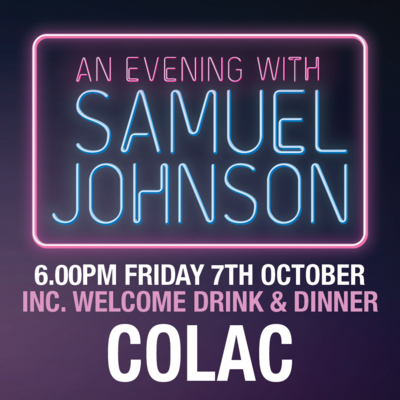 Colac - An Evening with Samuel Johnson (inc. Dinner)
Colac - An Evening with Samuel Johnson (inc. Dinner)
6.00pm October 7th - Colac Bowling Club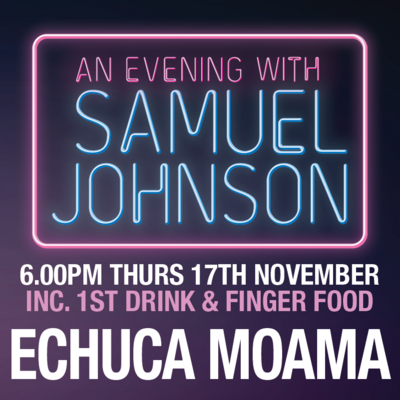 Echuca Moama - An Evening with Samuel Johnson
Echuca Moama - An Evening with Samuel Johnson
6.00pm November 17th - Moama Bowling Club